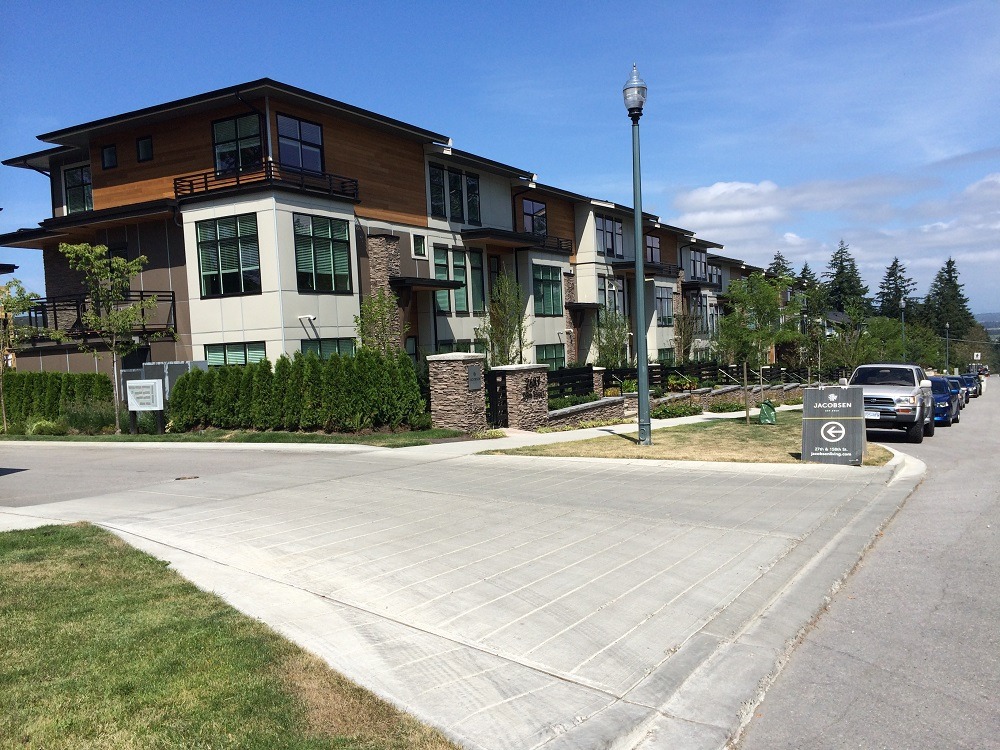 Project type: Residential Multi-family – Townhouses
Project scope: 65 unit townhouse + 1 amenity building
Land size: approximately 4 acres
Civil work required:

Installation of sanitary, storm and water mains and service connections
lot grading
installation of sidewalk and boulevards
installation of multi-use pathway
installation of additional parking lane complete with signage and painting
installation of street lights
installation of retaining walls
erosion and sediment control
traffic management during construction period
More about the project:
This was not the first time this developer chose to hire Hub to design and manage the project to completion. The developer had experienced the quality of work and efficiency that Hub provides and chose once again to use us to oversee his investment. The project was successfully completed and since then, the same developer has completed other successful projects with us.